*Don't

close this window until you've read this*
CONGRATULATIONS
AND WELCOME ABOARD!
You've just made a very wise investment in your new beach body.

Your download links will be available on the next page so please

don't close this window.
MEANWHILE …
I have something very special for you this ONE TIME only …
Discover How To Turbocharge Your Minimalist Fitness Results and Enjoy Even Faster Muscle Growth
Starting TODAY!
Hi … it's Cho Lim here again, and I am presenting you an additional OFFER that I know will supercharge your original investment. Take note, this is a ONE TIME offer and if you don't want it, you can just ignore it but it will BE GONE FOREVER!
Since I'm so determined to help you achieve maximum results,  I've created these very special Action Taker superchargers …
Action Taker Supercharger #1: Minimalist Fitness Power Smoothies
20+ High-Protein Power Shakes with easy-to-get ingredients. Whether you want to cut or bulk,
you have plenty of choices to choose from! The best part is,
I've also included their respective calories and macronutrients!
Action Taker Supercharger #2: Specialization Workout Splits
I created a 3-day and 4-day workout split variations that specialize on any body part that you want. Want to focus on chest? No problem! Want to focus on arms? Want to focus on legs, back, shoulders? Here's your workout routine for the next 8 weeks! 
Because you cannot increase the volume of all your muscle groups at the same time without the very real risk of overtraining, I've designed these workouts to focus like a laser on just one muscle group at a time without compromising other body parts!

This program works in tandem with the Minimalist Fitness program to give you spectacular results in your choice of muscle groups.
Action Taker Supercharger #3: Printable Workout Logs 
A beautifully designed printable workout log with the list of all exercises in all 4 phases of the workout including the specializations. You can print it and bring it with you so you can monitor your progress properly and make you even more accountable.
And last but not the least…
Action Taker Supercharger #4: Goal Setting Guide
And here is just a tiny peek at the secrets awaiting you inside:

The FATAL mistake many good folks make that denies them real success (but you won't make that mistake – once you know what to avoid).
My simple five-step process to achieve any goal you set.
The powerful first step used by Walt Disney and other great achievers to accomplish great things – so ignore this step at your peril. 
Three vital parameters for your goals to ensure they are the right ones. Taking time to do this properly will repay you manifold.
Five surefire techniques to make your goal-setting silky smooth.
How to harness proven techniques to accomplish anything you desire.
Perhaps you're wondering…
Because you can see the huge value in these SUPERCHARGERS,  you're probably wondering just how much you'll have to invest. 
I'm sure you'll agree it would be quite reasonable for me to ask you to invest $29, which is a drop in the ocean compared to hiring a personal trainer to motivate and keep you focused.
Taken together with the other two extras worth $10 each, the total value of  what you're getting here today is $49
But – provided you go ahead right now – I'm 'giving' you this eye-opening book for this very special ONE TIME investment of just…
$19.99 or ₱1,000+ – nothing more to pay – ever. 
It's my way of welcoming you into the Minimalist Fitness family.
So what would be a smart move for you, right now?
Ignore this amazing offer and so take far longer than you need to build that jaw-dropping beach body you crave because you lack the key secrets of motivation and goal setting I have for you.

 

What's more, you won't enjoy the awesome experience of your chosen muscle group growing almost as you watch because you lack the inside track of my specialization workout splits.
Take the smart approach and – instead of wasting those precious hours – use them to build that hero's physique even faster!
I'm sure you're intelligent enough to make the right choice, so I'm really looking forward to welcoming you aboard.
Sincerely,
Cho Lim 
P.S. Remember, this very special offer is only available this ONE TIME and once you log off this page it will be gone forever.
Click Below To Maximize Your Minimalist Fitness Experience!
(₱1000+)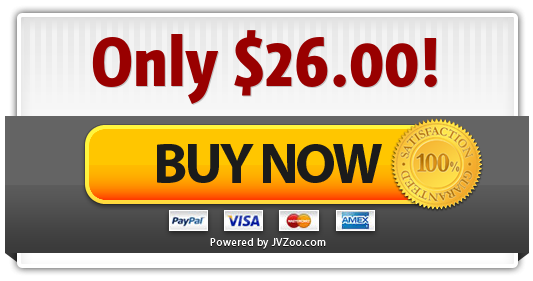 No thanks, I don't want to maximize my Minimalist Fitness experience